We Specialize in Cinematic Wedding Videography
New England's Premier Wedding Videographers
Get a Free Hour Consultation
A videographer is someone who captures a moment. A cinematographer is someone who weaves those moments with audio design, visual effects, and musical scores to tell a story. We love LOVE stories, from the first time we cried watching a film to the last time an action sequence gave us chills. We film with an emphasis on emotion so that you feel immersed and invested throughout the entire video production process.
We are a cinematic video production company that specializes in wedding and event videography. We have invested heavily in camera equipment, audio recording devices, lighting, editing software and hardware, and more. When you hire us you are getting true professionals with the experience and gear to match. At LiFi Media Production we will make you feel and look like a movie star!
Customizable Wedding Packages
We know that wedding videography can be expensive. There is a lot that goes into making a wedding film. For example filming alone typically takes 10 hours! Then editing a highlight film is anywhere from another 20-30 hours. We have created a few packages that can work within most budgets, or we can try to create a custom wedding film to meet your limitations. Whether you choose us or another videographer, we cannot stress enough how important it is to have you special day filmed. Most couples regret not getting professional wedding videography and you can never go back once the day has passed.
Click below to find out how we help document the story of your love.
Cinematic Wedding Videography
Capture your once-in-a-lifetime wedding day with top-quality audio, video, and lighting. Wedding photography captures quick snippets throughout the day while wedding videography records the voices, emotions, and words as they were on your wedding day. Do not look back on your wedding day with regret, relive your wedding day over and over again with cinematic wedding videography.
Click below to find out how we can preserve your memories for years to come.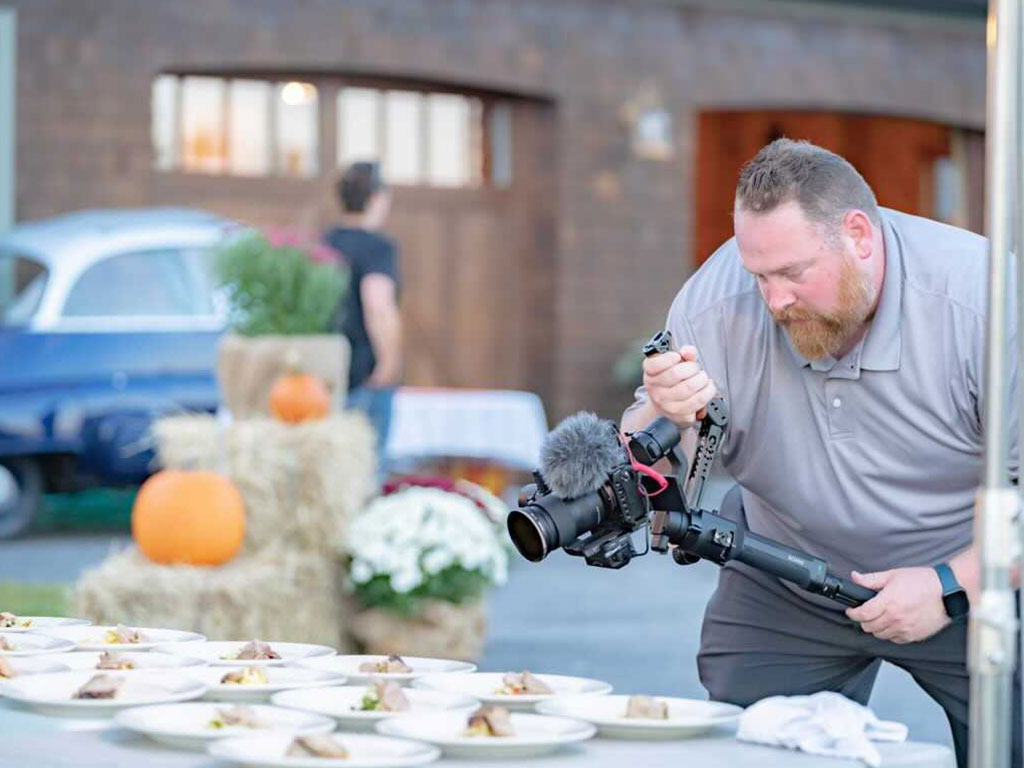 Capture moments that define your life. Click below to find out how we can preserve your memories for years to come.