The Manifest Recognizes LiFi Media Production As A Most Reviewed Global Corporate Photography Company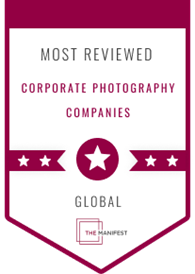 Time goes by fast when you love helping clients tackle their business challenges. It feels just like yesterday when we first launched LiFi Media Production. In honor of our impact and success, we've been listed as one of the leading agencies on The Manifest in the corporate photography space.
For context, The Manifest is a business news and how-to website that compiles and analyzes practical business wisdom for innovators, entrepreneurs, and small and mid-market businesses.
Established in 2021, LiFi Media Production is an award-winning video production company located in New Hampshire and provides top-quality media production and videography services to all 6 New England states. Throughout the years, we have produced and delivered professional 4K UHD videos for weddings, corporate use, digital video advertising, music video, film & documentary, and TV commercial production. If you have an RFP for video production please do not hesitate to contact us!
A web design agency, 7th Level Media, worked with us in January 2021 on a photography and video production project. They needed a top-end photographer and videographer to help them create beautiful images for their clients' websites. We helped out with great videos they can use on their clients' websites and social media.
"The videos and photos he took for our clients went above and beyond anything that we thought would happen. He made the client incredibly happy." – Logan Hughes, Owner, 7th Level Media
This year marks another achievement for LiFi Media's young career as The Manifest highlights us as the most-reviewed global corporate photography agency for 2022. Their most reviewed award is granted to companies with the most number of new and positive reviews in the past 12 months.
The whole team would like to extend its gratitude to The Manifest and our revered clients for making this all possible. We wouldn't be here today without their support.
From the excitement of the first meeting to the nostalgia for the final product, we are rooting for you from beginning to end. Work with us now!