As a
business owner
we know that expenses are tight and cash flow is low. It can be hard to justify spending the amount of money required to produce a professional video by a qualified and insured media production company. We have
successfully sold our clients
on why they NEED corporate video production, and their results speak volumes. We have decided to create this article to share the Top 4 Reasons to Invest in Video Production.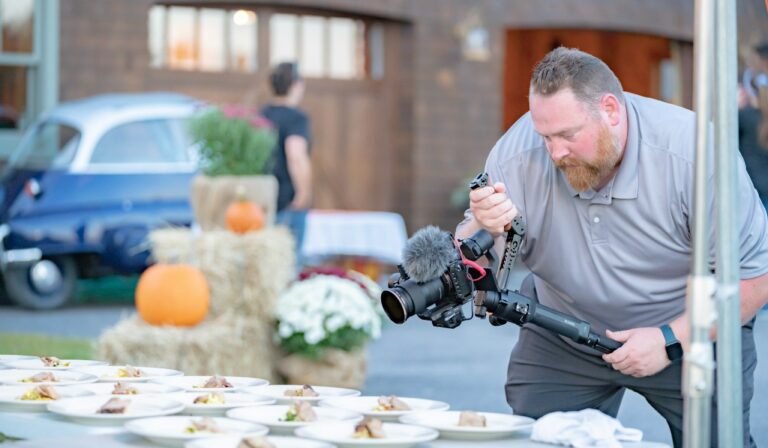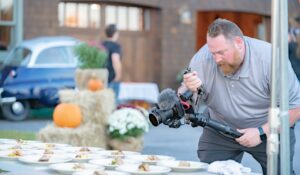 Return on Investment
If you have spent any time in the corporate world this is a term that is often thrown around regarding the viability of spending any of the company's resources. What can you as the client expect from corporate video production for your organization? Let's look at it this way, think about new customer acquisition. What does it cost you in terms of both financial and non-financial resources? Are you currently spending money to advertise or market your organization, whether through social media or PPC programs like Google AdWords or simply hosting a website. These are costs you pay to acquire new customers. On top of that, you must consider the labor you and your team personally invest to solicit new business, this could be developing relationships, networking, organic social media engagement, or cold calling potential clients. What does a new customer mean for your organization in terms of both revenue and profit? How many new customers would you need to obtain to break even on the cost of professional media production? We find that often, organizations only need 2-3 new customers to breakeven. The best part is the corporate video that you invested in, is yours forever! It will continue to generate attention and new business for as long as you choose to leverage it.
Professionalism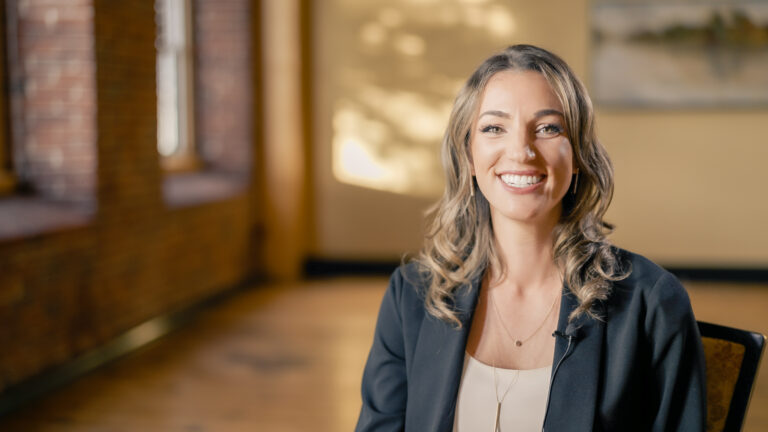 Whether we want to admit it or not, a business that has high quality video content, either through organic marketing or paid advertising channels, is perceived to be more trustworthy and successful. Just look at your competitors with and without a strong video production presence. The competitors you believe are outperforming you have invested in corporate
video production,
while the ones you perceive as non-competitors have not. Taking the step to invest in media production is a long-term investment that continues to generate returns far beyond its useful lifespan.
LiFi Media Production
is the trusted professional media production company that can help your organization reach the next level of growth and success.
Message Control
Communication is one of the greatest obstacles for any business, it is why mega-corporations employ hundreds of people in their marketing departments, simply to craft and control the messages delivered to new and existing customers. With professional corporate video production our firm can help you focus on what is the most important message to deliver and create the most engaging way to deliver the message and make it memorable. Establishing a consistent brand is an important strategy that involves communication and sending messages. 72% of clients state that they prefer video content over alternative methods. Furthermore, 84% of engaged customers have made a purchase after watching a brand's corporate video production (
Optinmonster
). It is clear most customers are asking for video content, contact
LiFi Media Production
to schedule your video production consultation.
Social Proof


One of the most impactful corporate videos that we produce are customer testimonials. These are far more effective than Google reviews alone, having honest and real customers provide a
video testimonial for your products
or services is worth its weight in gold. We also encourage visibility from leadership as your customers want to engage and connect with the owner of the business.
What are you waiting for?
We are an
award-winning video production company
and we want to help you and your brand reach as far as you specify. We partner with start-ups, small businesses, mid-large businesses, and corporate enterprise clientele. Check out our latest award entry for Best Video Design through
DesignRush.com!
Contact us
today to get your free consultation and corporate video production estimate!