Being a small business in the age of social media is tough. How you navigate all the different algorithms and trudge through content generation will really set you apart from the pack. We have learned some of this the hard way and we want to share our top 5
small business social media strategies
that have helped us get to where we are today.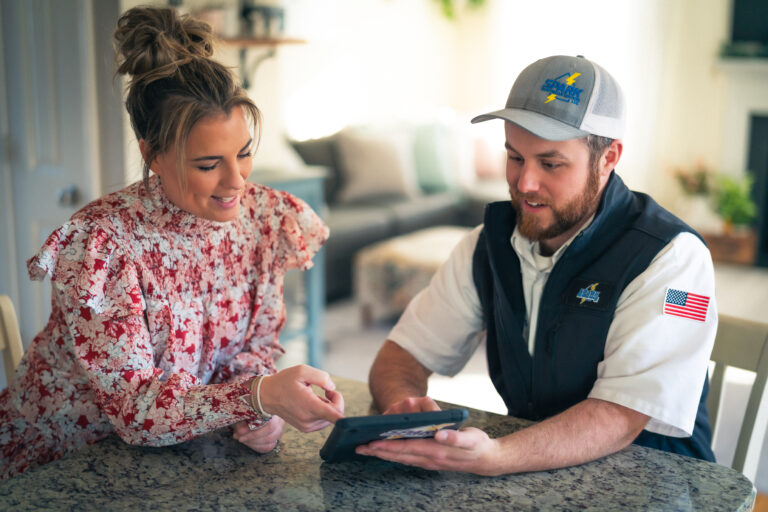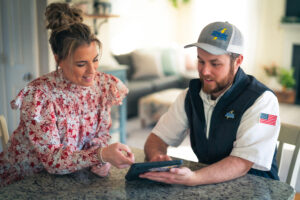 PRO-TIP #1: ALWAYS HAVE A CALL TO ACTION
You might have missed it, but in the paragraph above, I modeled a valuable activity for ANY business: soliciting social media likes, follows, or reviews. Whenever you are marketing your products or services you must always have a clear call-to-action, or CTA that your customers can easily accomplish, which has a direct impact on your business. Some examples might be asking your customers to complete a contact form, share your post or article with their network, or call your company for a free quote. Any of these are effective at achieving your goal, but a single, clearly stated CTA often returns better results than cluttering up a page or post with more than one. Focus is key and can support your goals with greater precision. Asking a customer to choose from multiple CTA's could result in them choosing the path of least resistance — "okay, I'll just "like" this post — which might not be as impactful for your business as say, leaving a review or sharing content on their social media platforms.
ESTABLISH A STRONG WEB PRESENCE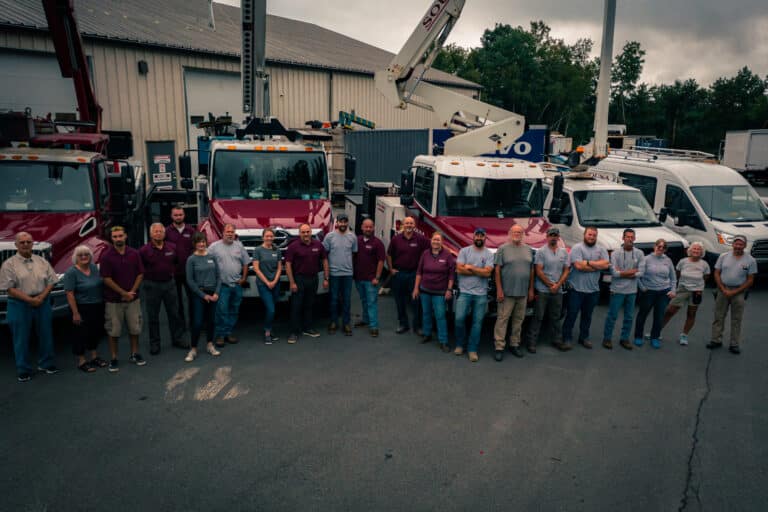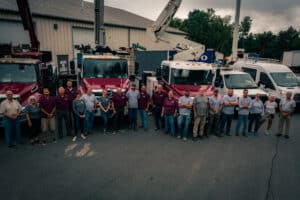 This is marketing 101 since the dawn of the internet. You really need a website to be taken seriously. Some businesses have found success using virtual storefronts like Etsy or Square but if you are looking to create a scalable business that can grow with you, invest up front for a professional website development. The long-term results will prove invaluable compared to the initial cost. Create social media accounts on as many platforms as possible and link them all back to your website. Use social media post scheduling tools like Hootsuite to automate your posts across all the platforms so your audience is engaged, and you are providing content to connect with loyal customers, while attracting new followers. I use a hashtag optimization website called Best Hashtags, which provides a list of relevant hashtags with high account reach. Create accounts with review websites like Home Advisor, Bark, Thumbtack, Yelp, etc. While you do not need to solicit reviews for these websites they will act as an additional social proof that you are a legitimate company. For instance, if you Google "LiFi Media" the first result is My Webpage, followed by Facebook and Instagram, but then we have websites like Clutch.co, Thumbtack, and Alignable. These websites are high traffic referrals for the company's webpage, representative of people who are searching for our services. The more websites pointing to your website the stronger your website will appear to customers and to search engines. Lastly, and most importantly, register with free marketing tools like Google My Business and Bing Places. These tools give me more organic visibility than any other paid advertising or paid SEO (search engine optimization) services. I've received numerous leads from Google My Business and cannot recommend it enough.
SELLING YOURSELF AND COLD CALLING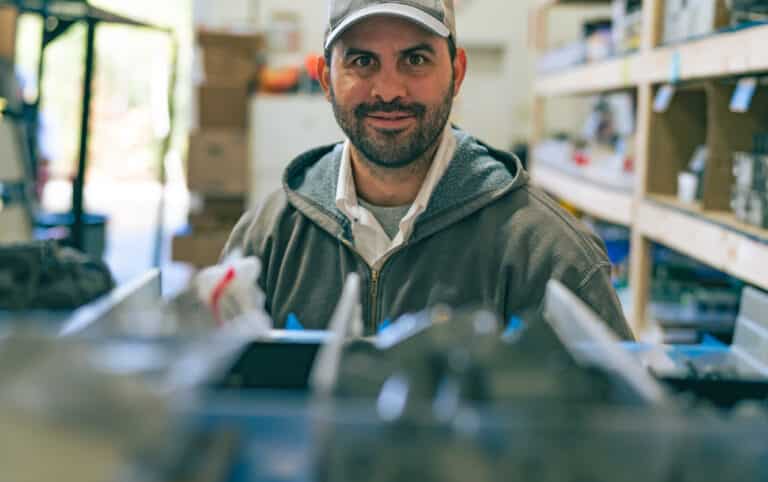 Many business owners do not have a background in sales, which can make it difficult to pitch why someone NEEDS to hire you. The best way to overcome this is to come up with a one-sentence answer that can be applied to any sales scenario. As an example, for my wedding videography division whenever I am pitching why my couples NEED a wedding video I simply reply, "you cannot listen to photographs." This is short, easy to remember, and it gets the customer's thought process in the right direction for you to continue to sell your service. When I say to a potential client that you cannot listen to a photograph what I am really saying is, you've already spent the money for a photographer, you couldn't possibly imagine the thought of not having your wedding captured with photography, but there are limitations to that service. What we provide is a deeper experience that includes other elements, specifically audio that is just as important as still photography. You do not have to be pushy to get new customers and you must get used to rejection. It is likely that 90% of the people will say no to your product or services; that's okay, move on. You are looking to identify that 10% that are interested and willing to pay for the value you provide. Cold calling is a tactic that has been used in sales for as long as anyone can remember. It has a low success rate, but if you do your homework, you can identify potential clients that have a higher likelihood of purchasing your product or services. As an example, I might not try to cold call a customer who has high quality video throughout their website and social media accounts because they clearly already have a vendor providing them with expert video production solutions. However, if I find a company that is trying to market and advertise using only photographs or a slideshow of photographs set to music, this is an ideal client to take the next step-in full-service
video production
. Get yourself out there. Find ways to put yourself or your product in front of people. This could be through special events like pop-ups, fundraisers, charity events, networking events, product expos, joining relevant associations, etc. Anything that gets you the opportunity to pitch is a low-cost way to create relationships and sell. I recently invested in attending an expo that had a high initial cost and I was very worried about recovering that investment. Only a couple months later I booked two jobs from that event and made a 1,000% return on my investment with more leads in the pipeline. Focus on the relationship between yourself and your customers, if you put the relationship above everything else you will find success.
CONTENT CREATION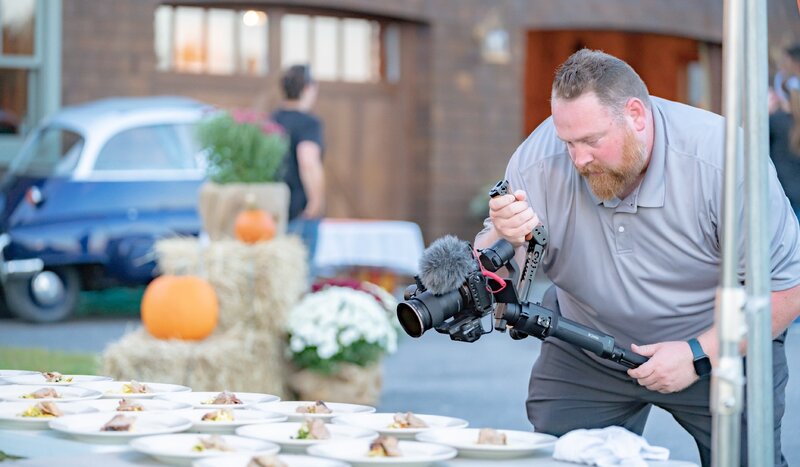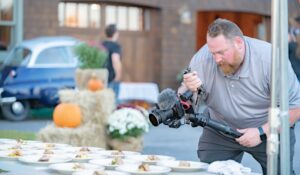 With the way that people consume digital content these days you can never have enough. Understanding what people want to see and sharing it when they want to see it is the secret to gaining new followers. There is currently a content war between Facebook/Instagram, TikTok, and YouTube, all of them positioning to be the leader in short-form vertical aspect ratio videos. The algorithms are formulated to reward creators for creating and posting reels and using trending music. While standard content still has a place, the primary focus should be on high quality, captivating reels. You have less than six seconds to hook your viewers. Low quality cell phone video just isn't enough to keep audiences engaged anymore; most people swipe to the next video before you can get your introduction message across, never mind your CTA. If you prefer to try the D-I-Y method of content creation, we recommend investing in a moderately inexpensive vlogging camera like the Sony ZV-1 and learning about Cinematic Lighting to maximize the
production quality of your videos
.
INVESTING IN PROFESSIONAL DIGITAL MEDIA PRODUCTION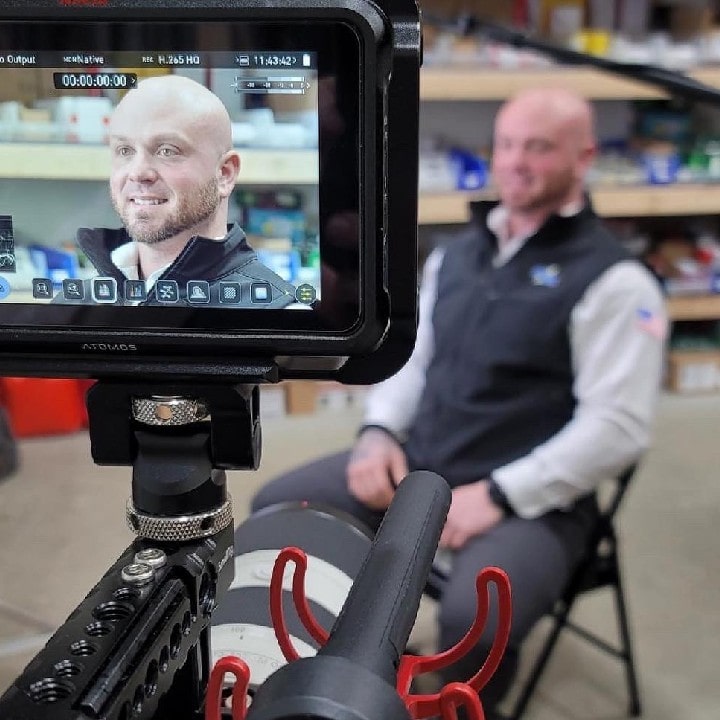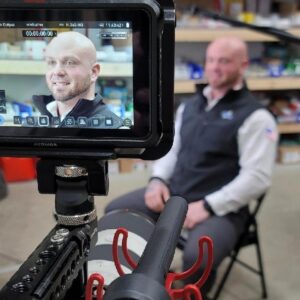 The difference between self-made and professionally produced videos is stunning. The same way you would call an electrician to replace your circuit breaker panel we highly recommend exploring professional video production. You can find some relatively affordable options as you start to get a feel for the actual ROI. Here is an example of a photo taken with an iPhone 13 Pro and a professional digital photo camera (Sony A7Riii). Can you tell the difference? Of course, you can, and guess what? Your customers can tell the difference too. Hiring a video production company will help you craft the message, develop the story, capture the images, record high quality audio, and edit it all into a high-impact video that will resonate with your customers. In a Recent Review a client stated that by simply using a draft of one of our videos they were able to book a client within days. Once you have made the move to using professional quality video for your social media and digital advertising campaigns you might be interested in exploring the TV commercial advertising channels. Depending on your business this may not be the best option, but your production team should be able to advise you on the best avenues. As a starting point, TV commercial production is generally more expensive for a few reasons, particularly more crew members are required to make sure lighting and audio are perfect, but also the licensing costs for music are substantially higher than just licensing for social media and websites. Production costs aside, the advertising spend for a TV commercial starts at $5,000 per month and it is highly recommended that you run the ad for a minimum of 3 months. As a contrast to those businesses like car dealers who invest heavily in TV advertising spend upwards of $40,000 to $50,000 per month. If you are ready to
explore video production
for your business
contact us
today and we will set up a free consultation to discuss your
small business social media strategies
.